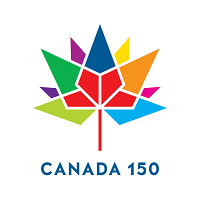 As detailed in this post from September, in 2017 I will be reading twelve classic works of Canadian literature that I have somehow avoided reading up until now, one for every month for the year.1 After much consideration, and input from friends and other readers,2 I've come up with a final list. I'm going to try to read them in the order they were published, but a couple of them are still on order from my local indie bookseller, and one of those is apparently out of print until February, so that may not wind up happening. It turns out this list was pretty hard to make! I've read a lot of Canadian books over the years, and I've read the major works of most of my favourite Canadian writers.3
Here's the final list, in the order I plan to read them:
Anne of Green Gables, by Lucy Maude Montgomery (1908)
As For Me and My House, by Sinclair Ross (1941)
The Tin Flute, by Gabrielle Roy (1945)
Two Solitudes, by Hugh Maclennan (1945)
Mad Shadows, by Marie-Claire Blais (1959)
The Lives of Girls and Women, by Alice Munro (1971)
The Diviners, by Margaret Laurence (1974)
Bear, by Marian Engel (1976)
The Wars, by Timothy Findley (1977)
The Handmaid's Tale, by Margaret Atwood (1985)
The Polished Hoe, by Austin Clarke (2002)
The Inconvenient Indian, by Thomas King (2012)
The Double Hook, by Sheila Watson (1959)4
As you may have noticed, I've received official permission to use the Canada 150 logo and font, which I'm very excited about. In January I'll set up a link in the sidebar on the main page that will lead to all of my Canada 150 posts.
Does anyone else have any special reading or writing projects plan for Canada's 150th year?